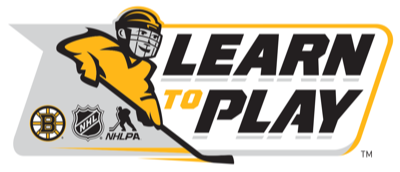 The Amherst Hockey Association is proud to offer the Bruins Academy Learn to Play program. This program provides a unique opportunity for families to join the hockey community and for participants to develop fundamental skills.
The cost ($199) includes a full set of equipment, including skates and helmet, and four on-ice sessions led by our certified coaches. The sessions will take place at the Mullins Community Ice Rink on Saturday Oct 7, 14, 21 and 28 at 1:30pm.
Note: players must be between 5-9 years old and all participants should be able to move around the ice on their own. Children that have previously completed this program are not eligible.